Veeam Error when processing a backup job.
Failed to prepare guest for hot backup. Processing HOSTNAME Error: Cannot upload guest agent's files to the administrative share [\\x.x.x.x\ADMIN$]. Cannot create folder [\\x.x.x.x\ADMIN$\VeeamVssSupport]. CreateDirectoryW(\\?\UNC\x.x.x.x\ADMIN$\VeeamVssSupport) failed. Win32 error:Access is denied. Code: 5
I came across the following error after I configured McAfee EPO access protection policies:
This needs to be disabled in your epo: Anti-virus Standard Protection:Prevent remote creation/modification of executable and configuration files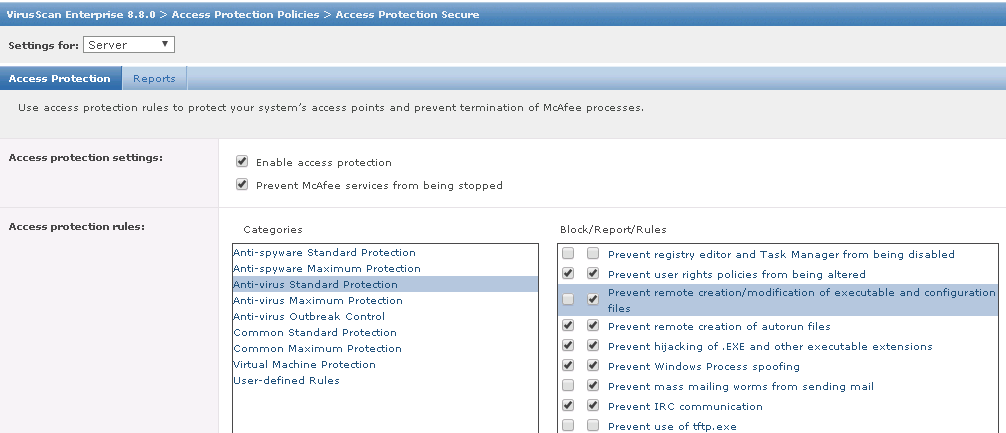 Also you need to give vmtools access to run on your temp folders explicitly.
Anti-spyware Maximum Protection:Prevent all programs from running files from the Temp folder